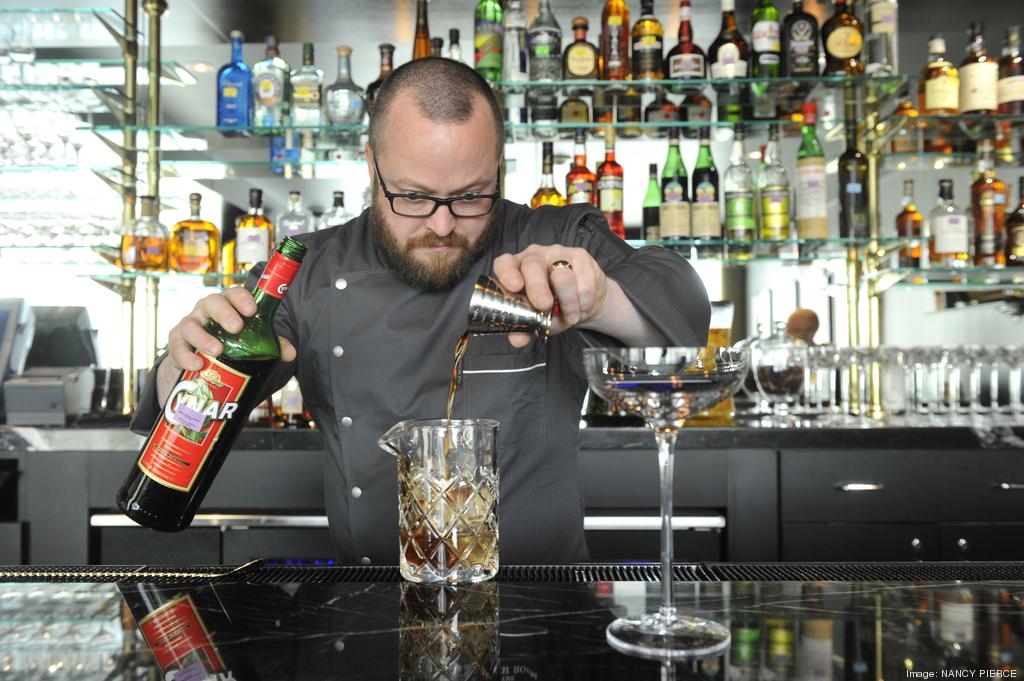 Jennifer Thomas, writer for the Charlotte Business Journal, provides a peek at The Punch Room, Ritz-Carlton, Charlotte's new nightspot.
The Ritz-Carlton, Charlotte wants to bring the speakeasy back in style with its new venue, called The Punch Room.
"The Punch Room's transformative take on punches and cocktails is unique not only to the city, but also to much of today's luxury hotel scene," says David Rothwell, general manager.
Bob Peters has been hired as The Punch Room's chief lead mixologist. Peters, a popular Charlotte mixologist, is known for his use of fresh and rare local fruits, herbs and vegetables to enhance craft cocktails and other mixed drinks.
Hand-crafted cocktails and infused drinks take advantage of an on-site cocktail carbonator. The drink menu will change seasonally, taking advantage of fresh herbs and fruits such as strawberries and blueberries, which Peters plans to grow on site. For example, he's currently mixing up a drink that features Queen Charlotte's reserve rum, parsnip juice, orange and bitters — something that's perfect for the winter weather.
The goal is to create unique beverages inspired by everything from local farmer's markets to types of glassware that aren't available elsewhere in town.
Photography: Nancy Pierce
Gallery