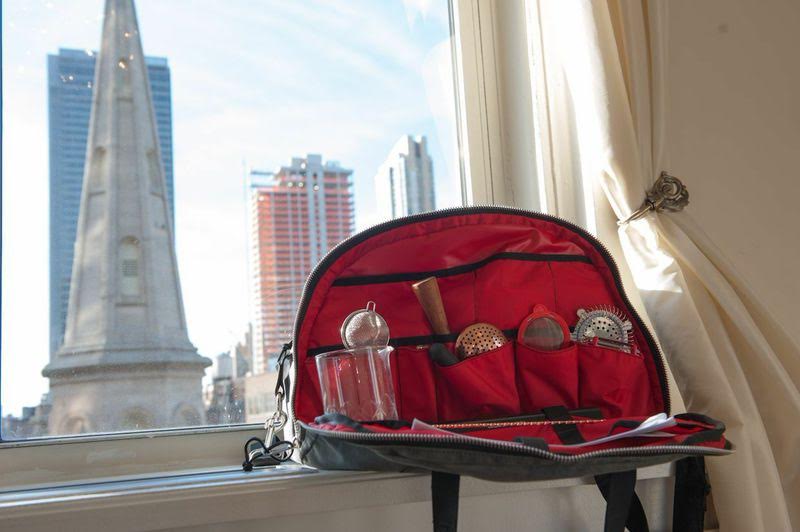 Photography: Justin Driscoll
Attention Traveling Bartenders and Brand Ambassadors!!!!
I stumbled across the Mavenhal Bartender Bags (formally the Barkeeper B-Bag) by accident on Instagram and it was love at first sight. It is perfect for all professional and home enthusiast bartenders that travel for events like catering, demonstrations, and even picnics.
I was ecstatic to find out that it was made in the USA and the inside compartments are easily customizable per event. There is ample space for all of my bar tools to be stowed safe and sound without worry of them being damaged. I have been looking for something of this for a long time and I finally found it!
I have posted their YouTube video and a link because I am such a huge fan.
Check it out, you won't be sorry.
httpsv://