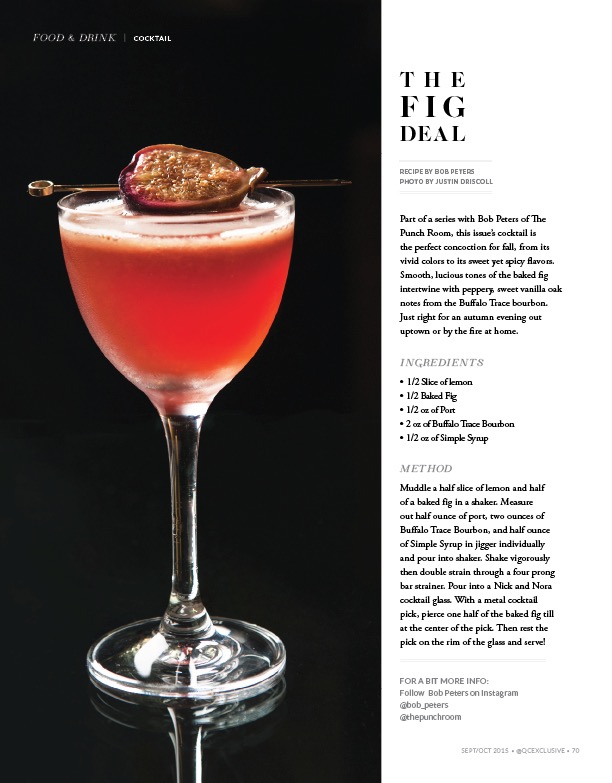 Ingredients
2 oz Buffalo Trace Bourbon
1/2 Baked Fig
1/2 Slice of Lemon
.5 oz of Port
.5 oz of simple syrup
Instructions
Muddle a half slice of lemon and half of a baked fig in a shaker
Measure out two ounce of Bufflao Trac Bourbon, and half ounce of simple syrup in a jigger individually and put into shaker.
Add ice to shaker.
Shake vigorously then double strain.
Pour into Nick & Nora cocktail glass.
With a metal cocktail pick. pierce one half of the baked fig till at the dieter of the pick.  Then rest the pick on the rim of the glass and serve.